Natsumatsuri was fun :D only pity was that the yukata rentals ran out damn fast. It ran out within half and hour T_T
Now for pictures to describe the whole day :D
The gave us a random fan when we entered. My friend got this Pokemon one
LOOK AT THE CROWD. It was hell just to walk through that crowd. It's like a mini Comiket :D
I bought a bowl of curry rice and a salmon onigiri. I later also bought milk tea. Nicholas lost in jan-ken-pon so he had to go buy a croquette for me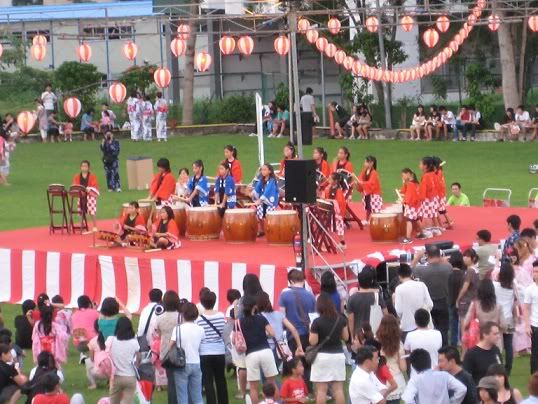 The first performance of the day: Daiko
The second performance: a soccer showcase by Albirex Niigata
The third performance was a cheerleading performance, fourth and fifth was a dance performance.
After all that came the long awaited Bon Odori :D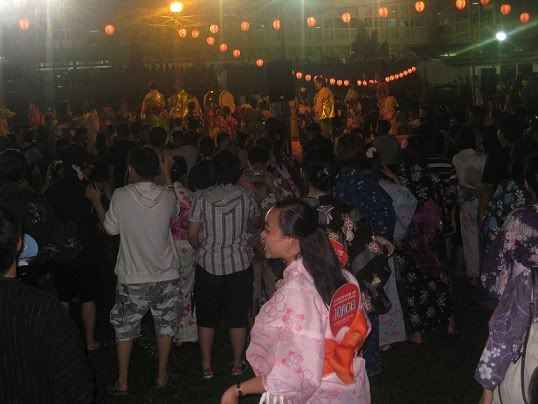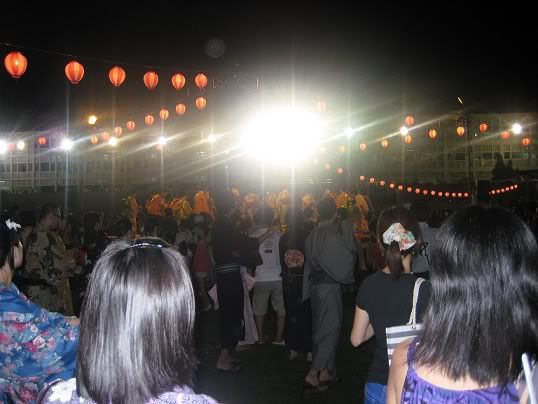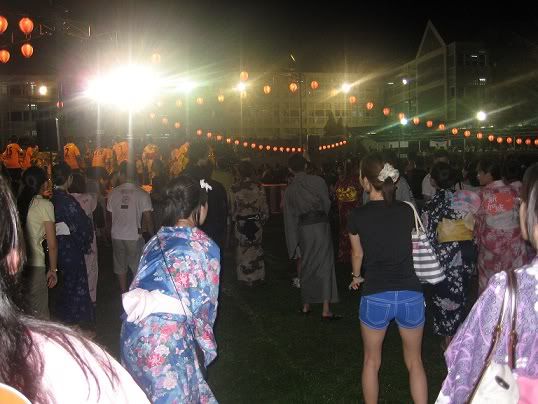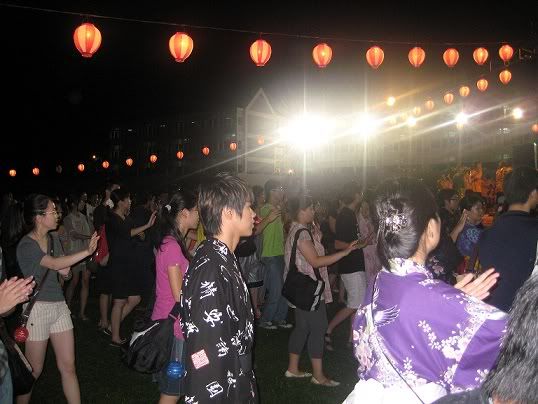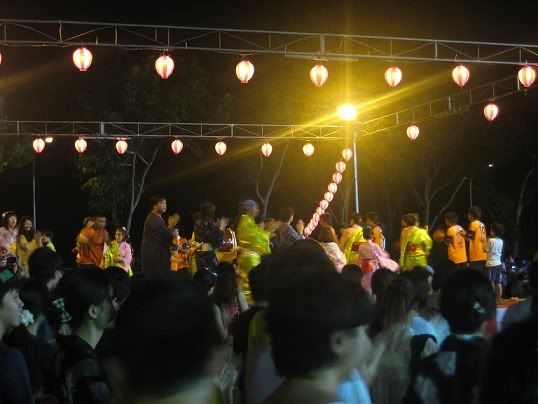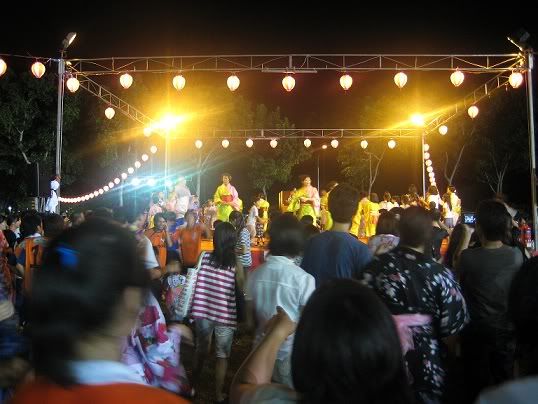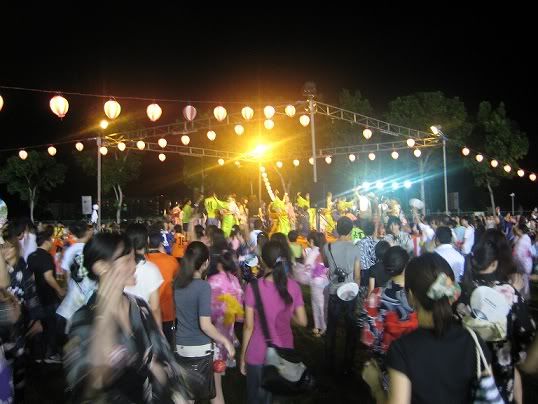 First song was a traditional Japanese folk song, then a fishing song, then one from Hokkaido, then Chan - I know. I lolwut when they announced it - Mali Chan, then a song about Singapore, last was Rasa - I lolwut at this too - Sayang.
I noticed this tied to one of the stage supports: