I shall let the pictures do the talking this time :D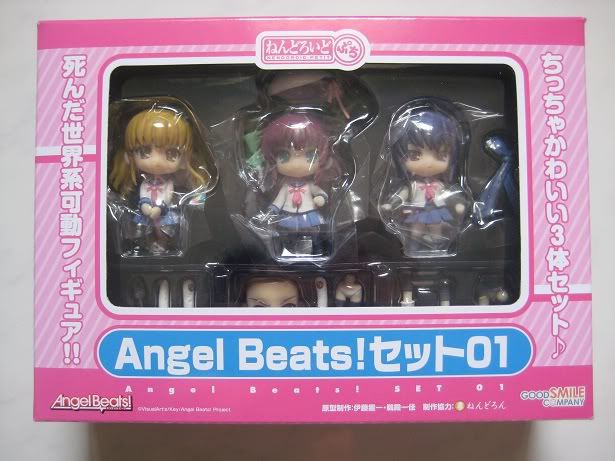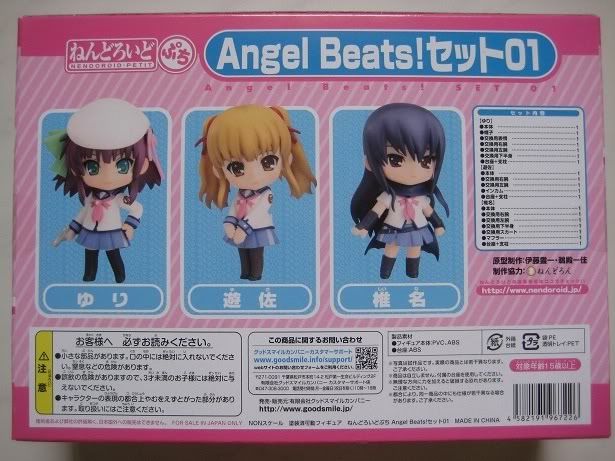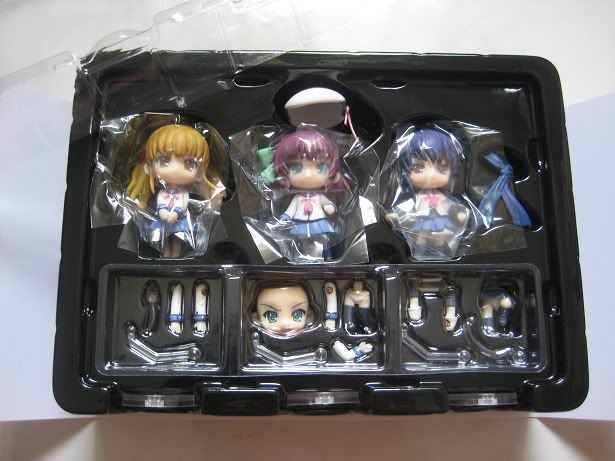 First character, Chisa! She needs more love~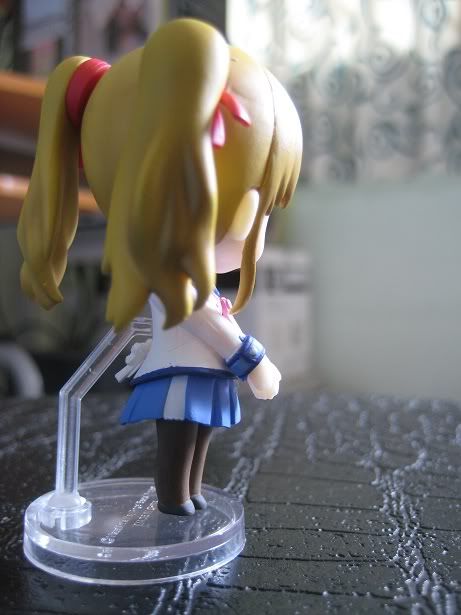 Doesn't she look like she's waiting for someone?
Chisa looks serious when she's doing reconnaissance
On to Yurippe!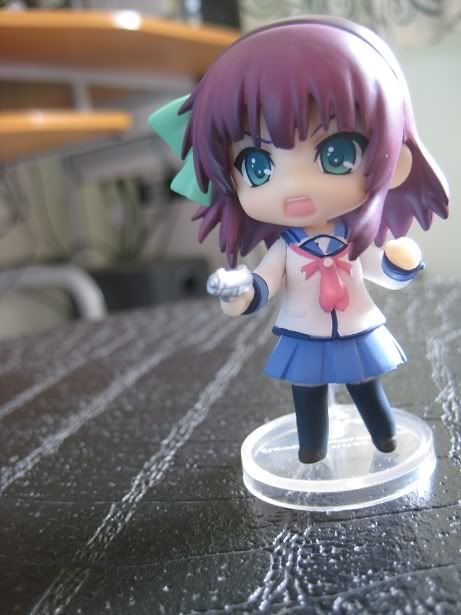 Oh no! Someone has angered Yurippe!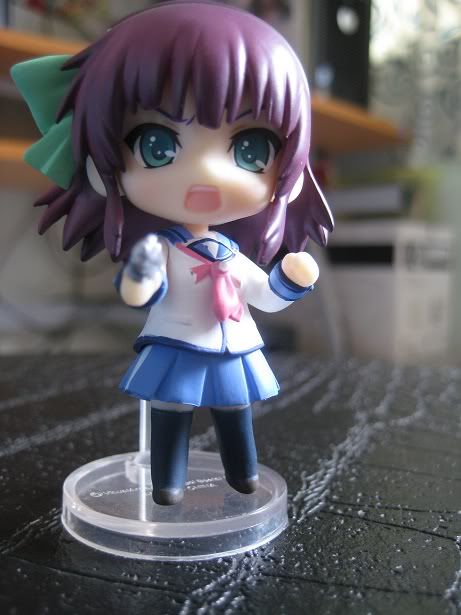 Was it you?
And Shiina brings up the rear end of this small, shallow minded cast.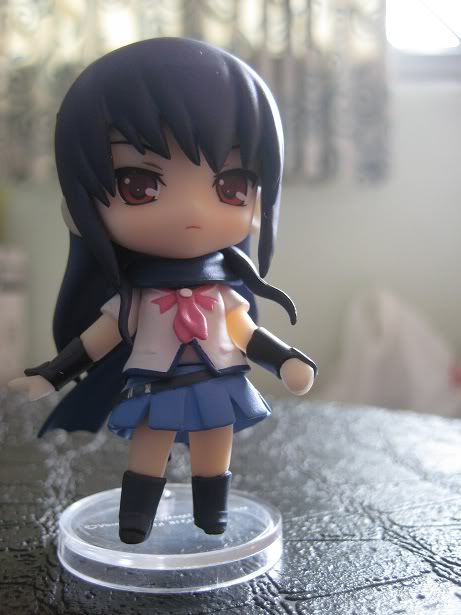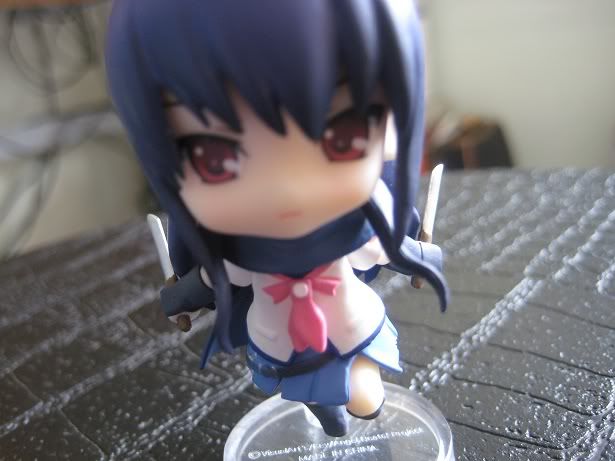 Did she just come closer with her knifes?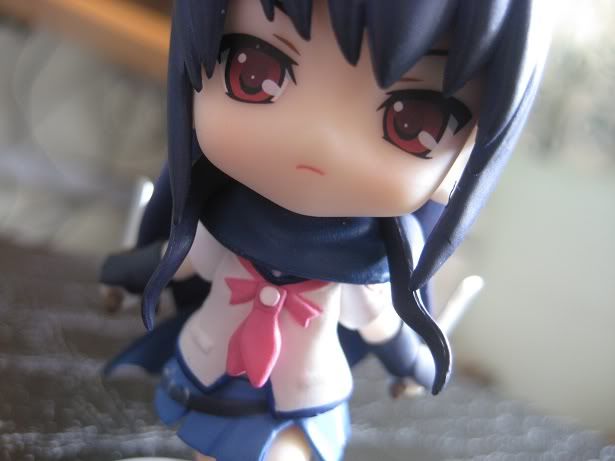 Oh noes she's right in front of you!
On a leaving note, there is a second Angel Beats! Nendoroid Petit set and yes I have pre-ordered it. Look forward to it when it is released!