This issue had one less poster than usual. Instead of the usual 2 small and 2 epic large posters, it only had one epic large poster. sadface D:
Cover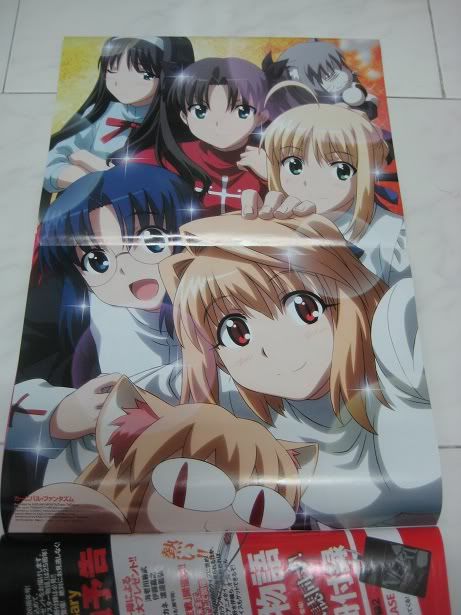 Carnival Phantasm if I'm not wrong. An anime combining Tsukihime and Melty Blood. Unsure if Kara no Kyoukai will be included though.
Click here for the official TYPE-MOON CP link
. There's only just a picture with the credits though D: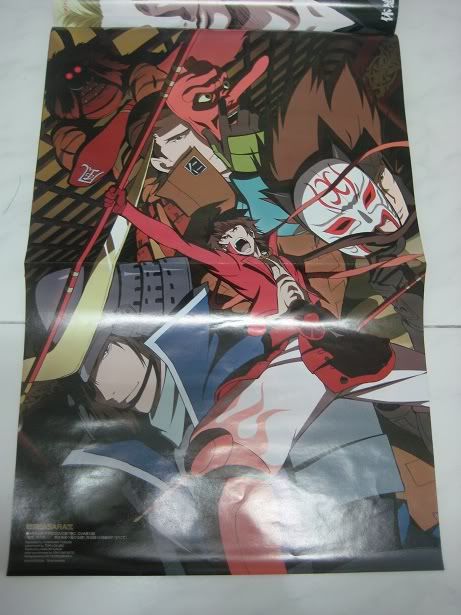 Sengoku Basara
LOL THE SUPERNATURAL ANIME. I haven't gotten around to watching it though. Same goes with Wolverine, haven't watched it too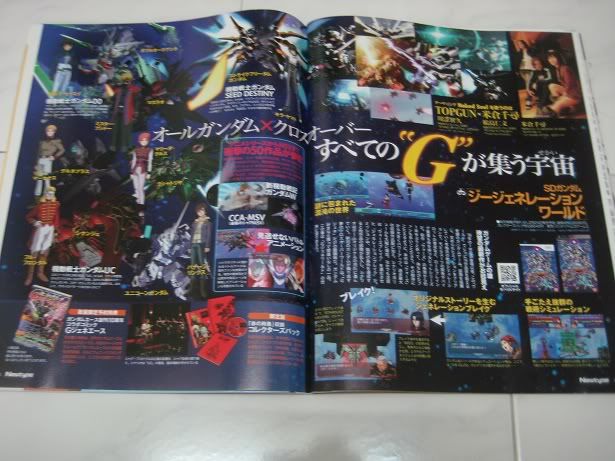 Looks interesting...
I told you there was no second epic large poster D:
Inazuma Eleven, the epic large poster of this issue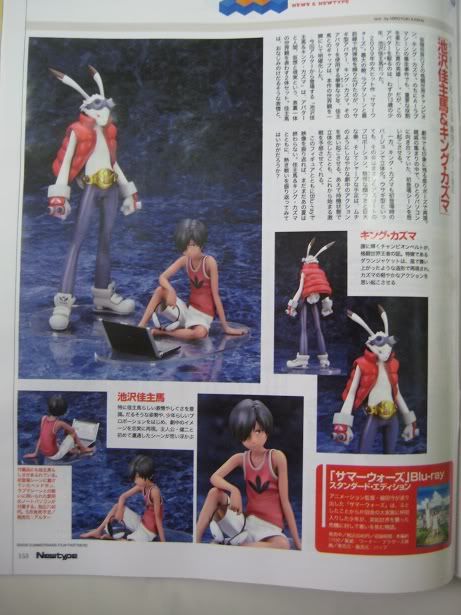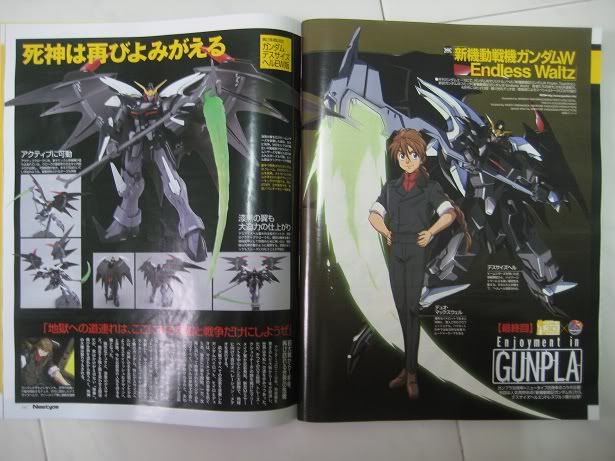 I WANT. But I haz no moneh D: on a side note, they're remaking Gundamn Wing: Endless Waltz
CP transparent file. No this doesn't prove that KnK is in CP cos Ryougi is also in Melty Blood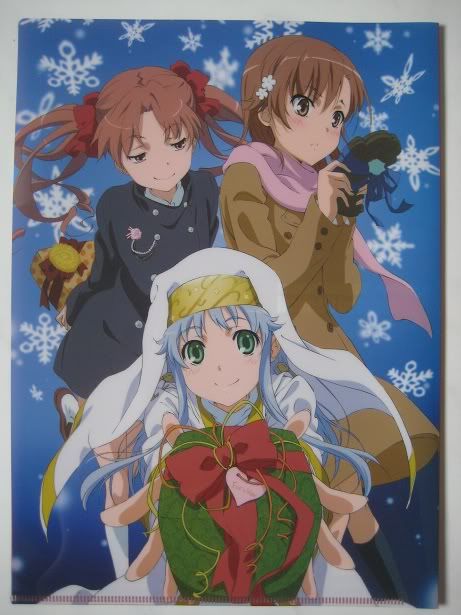 Index II transparent file