GN Drive and unpainted emo boy Setsuna
First off, this was quite a simple set to assemble so I took my time with it. I took a day to fix and apply the basic stickers. There were very little decals so I put them off to the next day; took me about 30min to finish the decals.
This kit has some serious articulation: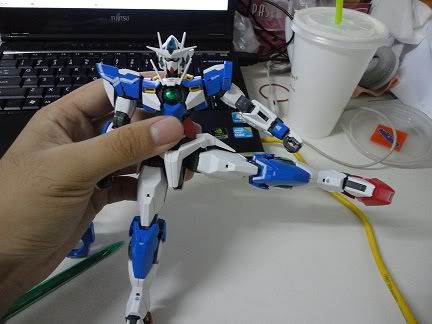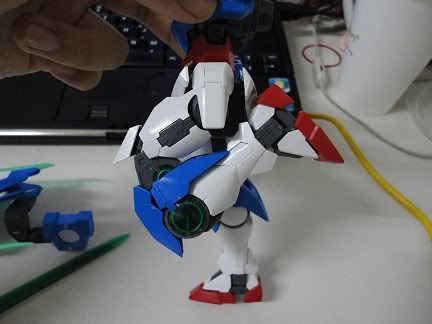 00 Qan[T] without decals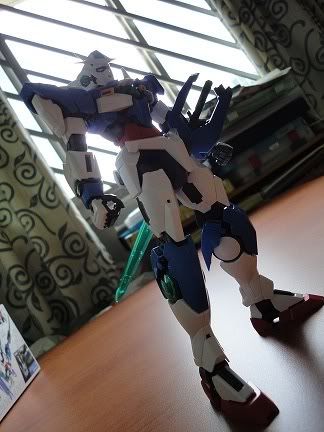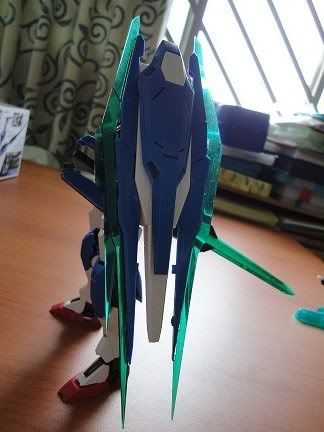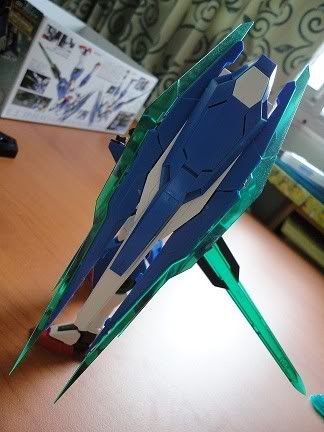 The box art pose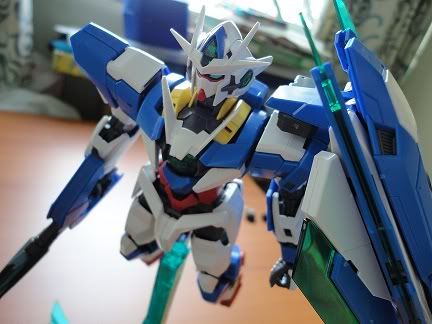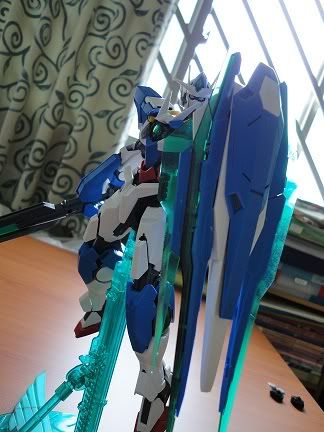 GN Shield closed and GN Sword V sword mode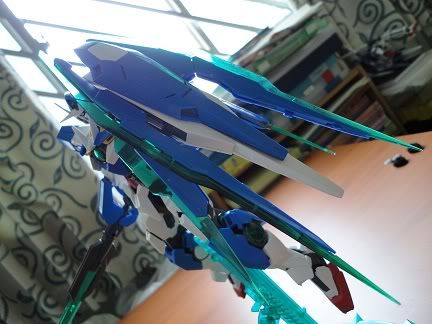 GN Shield open and GN Sword V sword mode
GN Sword V rifle mode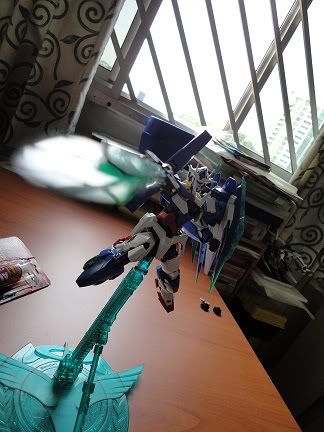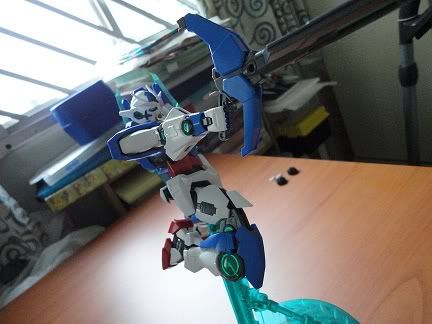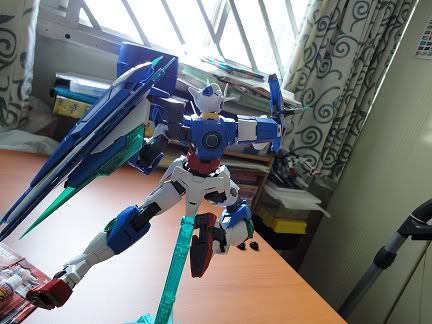 Buster Sword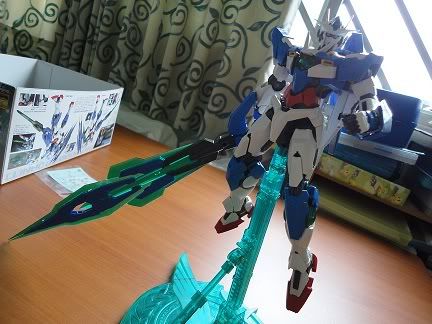 Buster Rifle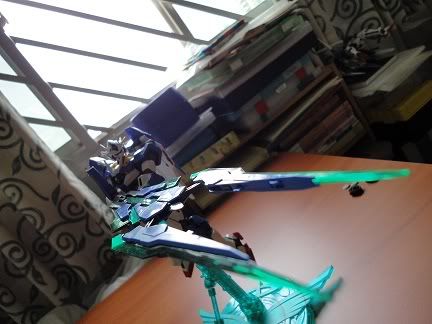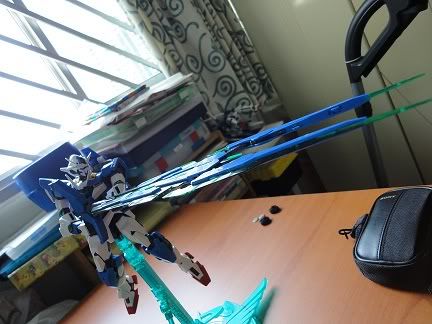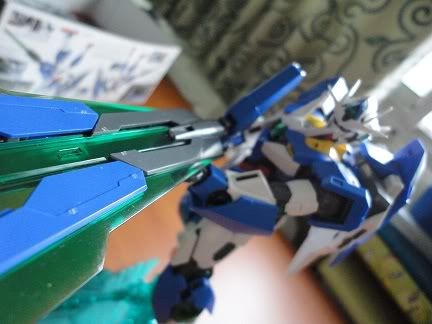 00 Qan[T] with decals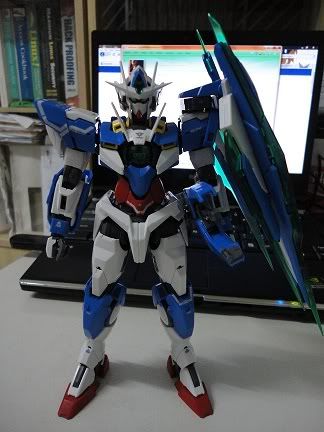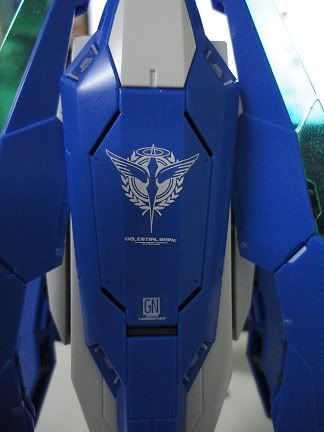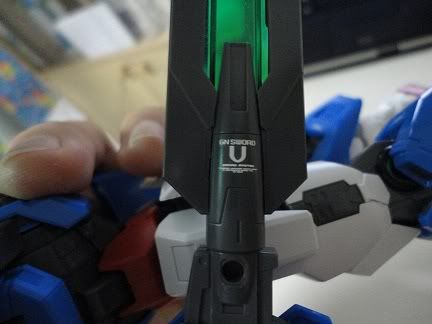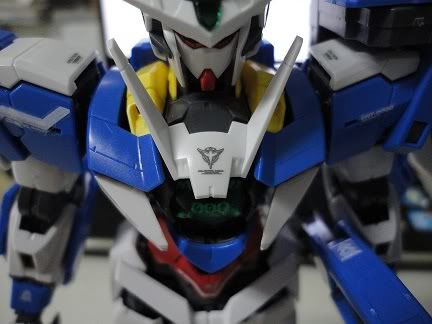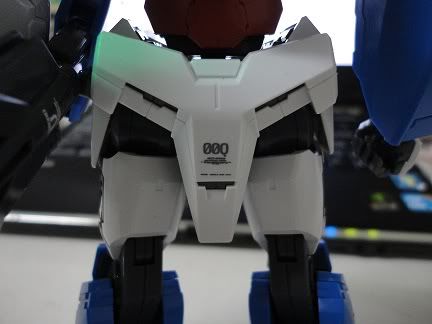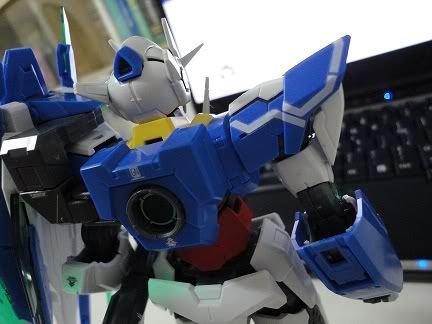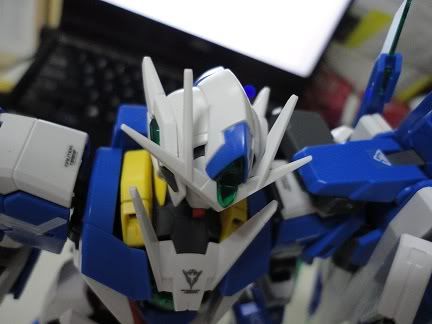 GN Shield closed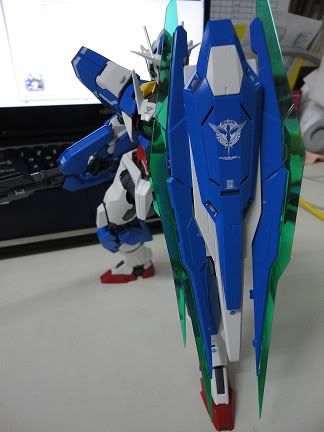 GN Shield open
Buster Sword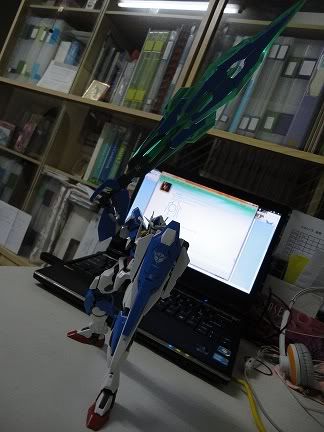 Did you know the GN Sword Bits could be used as weapons?
A Bit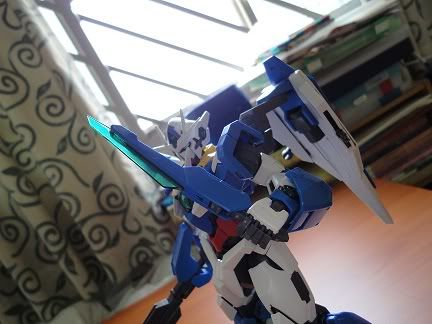 B Bit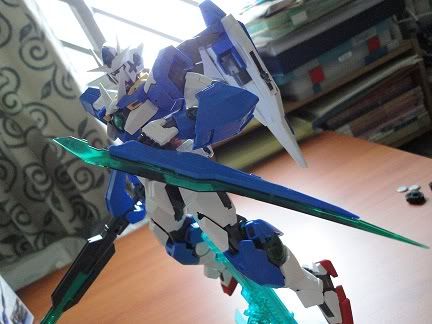 C Bit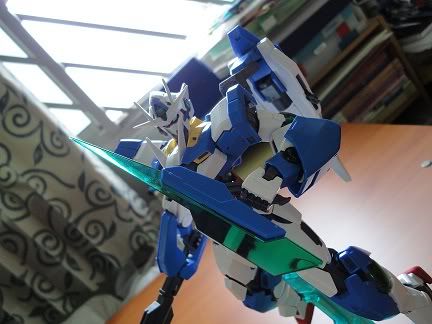 I think this is the coolest post I can get the 00 Qan[T] in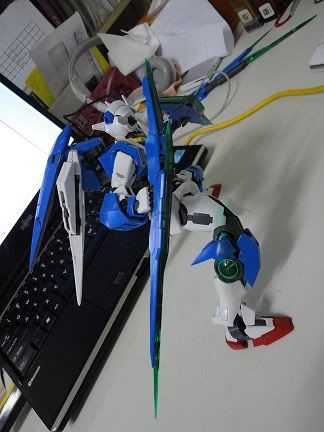 Scroll down for a surprise lol