I bought it! And I fixed it! Sad thing is that my camera spoilt D= So now I have to borrow my parents' camera, which is a giant hassle.
Nevertheless, I'm still gonna do it.
Expect photos to be up on my Photobucket and blog on Tuesday or so.
Photos still not taken. No idea where the fuck the camera is. Delayed until camera is found or acquired i.e. delayed indefinitely ._.
Camera found, took first batch of photos of decal-less 00 Qan[T]. Applied decals, took another batch of photos. Touched up both batches of photos and uploaded it onto Photobucket.
Gonna do the review post after I get my fucking breakfast and catch up on my anime backlog. In the meantime, here's a teaser for you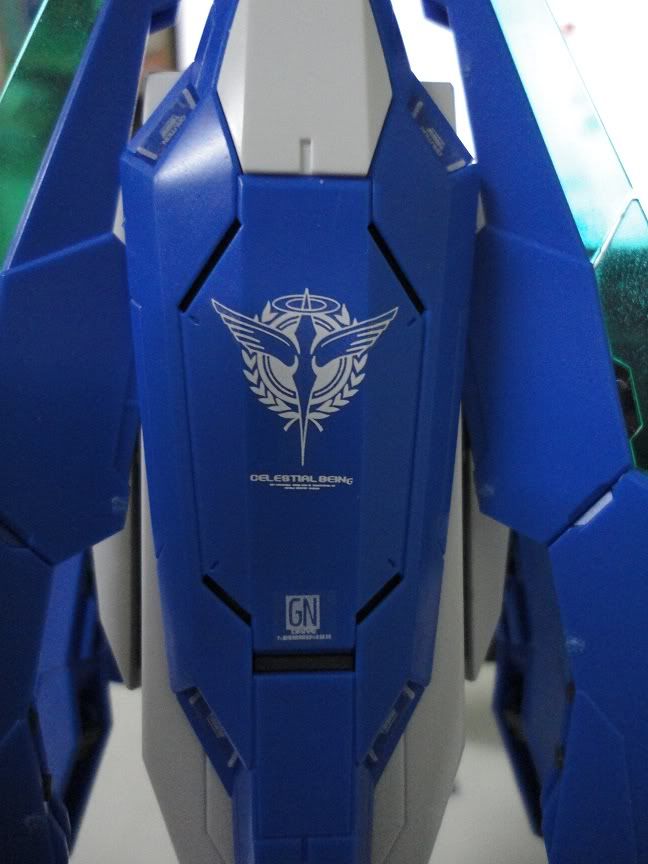 SHIT PICTURES ARE STILL TOO LARGE GONNA RESIZE AND REUPLOAD THEM AGAIN LATER. FML
Side note: the 00 Qan[T] is FUCKING AWESOME