Assembling started at 8pm on Monday, July 18 2011.
Assembling stopped at 11.15pm on Monday, July 18 2011.
Progress so far 5/20 (components in red = what I built today):
Head
Chest
Shoulders
Arms
Hands
Waist
Legs
Feet
15.78m AVS (anti-vessel sword) Schwert-Gewehr
Roc-ancher Panzer-Eisen
Beam Boomerang Mydas-Messer
Sword shoulder unit
Sword unit backpack
320mm Hyper-impulse gun Agni
120mm Anti-vessel multi-barrel gun & 350mm Gun-launcher combo unit
Launcher shoulder unit
Launcher unit backpack
Beam rifle
Shield
Armour Schneider
Pictures: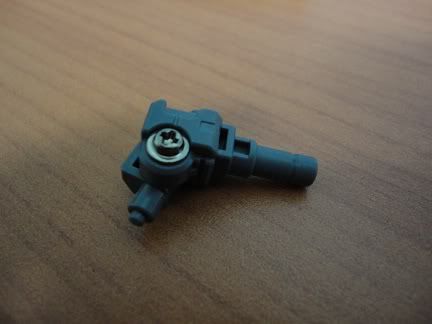 This is the shoulder connector, as you can see there's a screw in it. Not really sure why it's there though, doesn't look like it serves a purpose.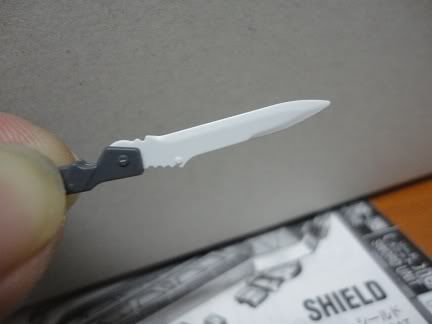 The original stock Armour Schneider. It's gonna be painted silver cos dagger with white blade = lame.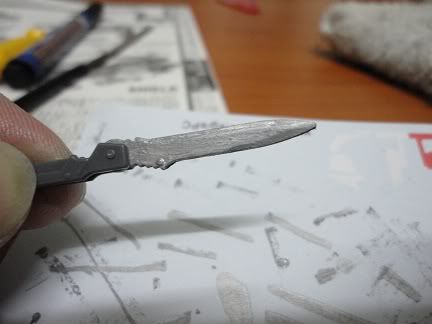 Armour Schneider with silver painted blade. Paint job wasn't good; first time painting so please forgive me OTL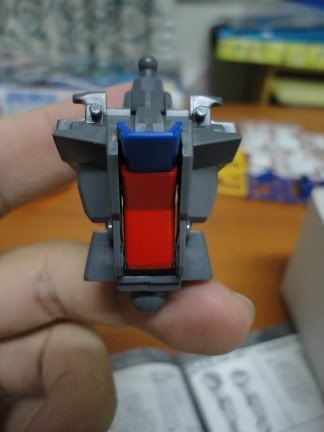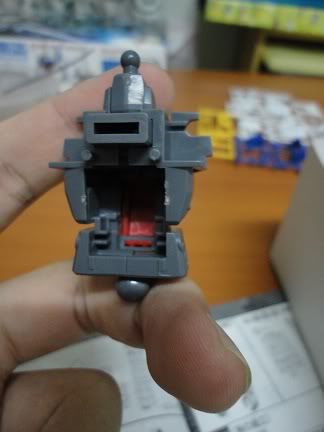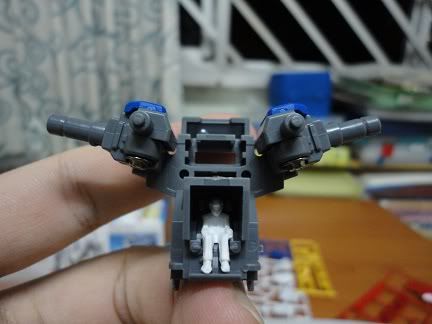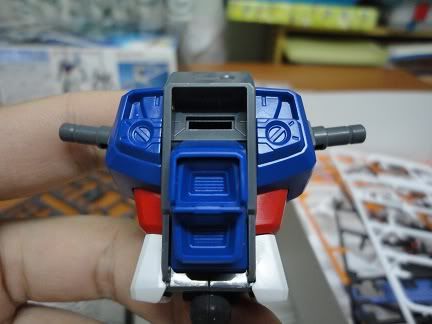 Chest and cockpit shots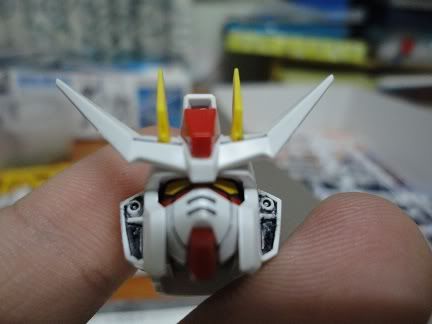 Again, please forgive the very bad paint job, I'm still learning.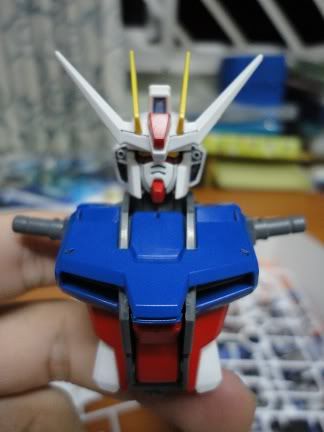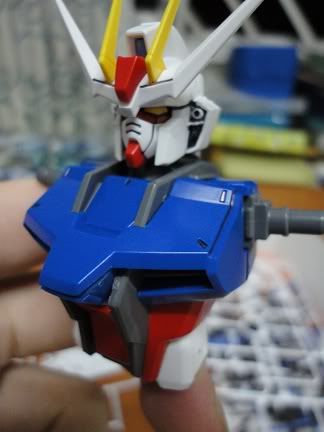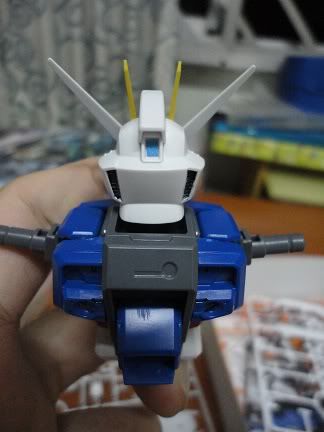 Coloured chest and head together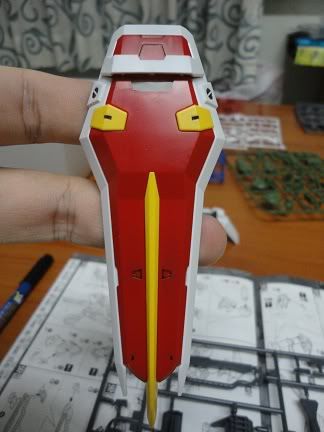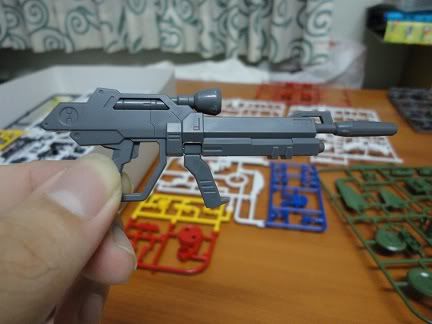 Shield and beam rifle