Assembling started at 6.30pm on Wednesday, July 20 2011.
Assembling stopped at 11pm on Wednesday, July 20 2011.
Progress so far 20/20 (red = part 1, blue = part 2):
Head
Chest
Shoulders
Arms
Hands
Waist
Legs
Feet
15.78m AVS (anti-vessel sword) Schwert-Gewehr
Roc-ancher Panzer-Eisen
Beam Boomerang Mydas-Messer
Sword shoulder unit
Sword unit backpack
320mm Hyper-impulse gun Agni
120mm Anti-vessel multi-barrel gun & 350mm Gun-launcher combo unit
Launcher shoulder unit
Launcher unit backpack
Beam rifle
Shield
Armour Schneider
Pictures: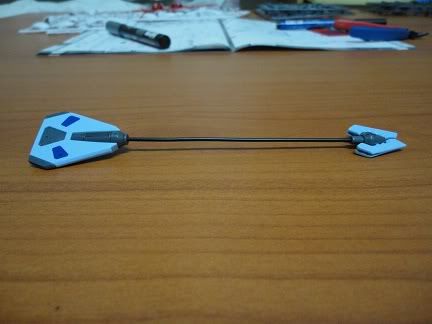 Left: Panzer-Eisen with the stock wire thingy
Right: Panzer-Eisen with the twist tag replacement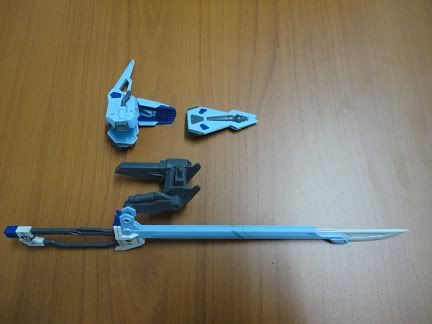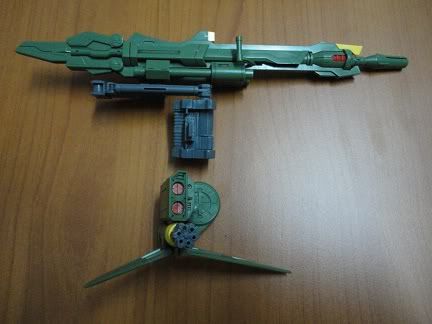 Left: complete Sword striker pack
Right: complete Launcher striker pack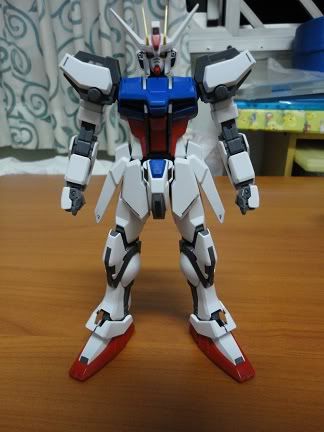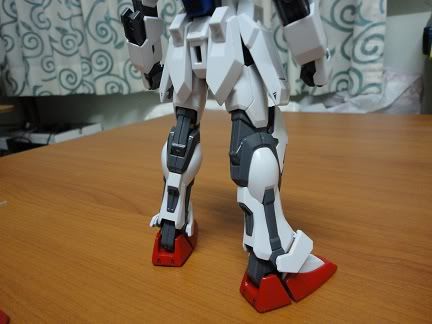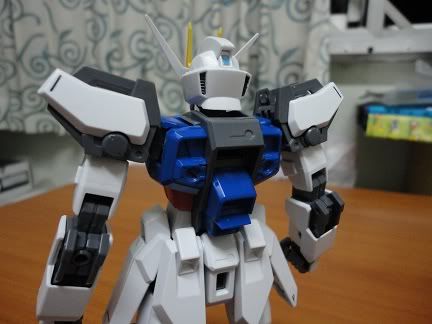 Completed Strike Gundam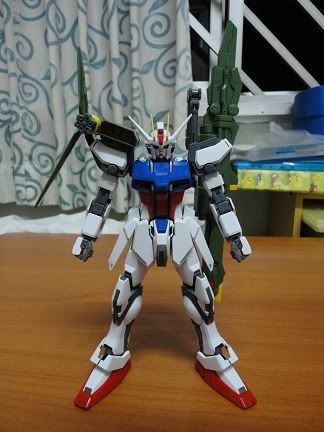 Left: Sword Strike Gundam
Right: Launcher Strike Gundam
Not forgetting the decals, all that's left now is to assemble the base and put the Strike into action poses. Well that's all for now! See you next time when I come back with the decal-ed Strike in poses :D
Looking back...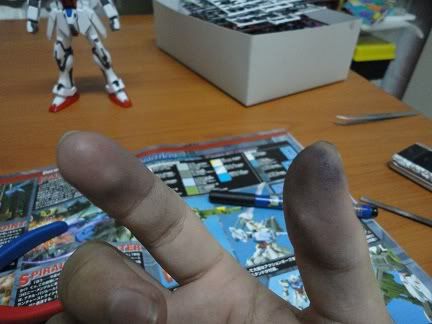 All that rubbing of the marker made my hands like this haha. Still, it was all worth it. First time lining and painting and it turned out better then expected!